SATELLITE INSTALLERS IN LONDON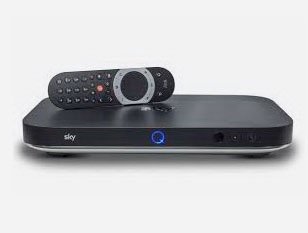 East London Aerials & Satellites have 12 years' experience of installing and fitting satellite TV equipment to homes in London and throughout Essex and Hertfordshire.
As an independent satellite company, we can provide a broad range of installation services. We will undertake projects that Sky will just refuse to do as the install is too complicated or too far above the ground. All of our satellite fitters are fully trained in the most recent satellite technologies and have served a bare minimum of 5 years in the trade. You can be assured that you are going to receive an impartial and expert opinion from a company that are not only equipped to provide the services of Sky, but also the services of its rivals too.
Whether you require Freesat installation or a satellite repair we can normally supply you with a prompt same day service.
We receive many calls from customers who have been disillusioned by Sky or another installer in the past, so give us a call today.
European Satellites - London, Hertfordshire & Essex
As a great alternative to Sky, the European digital system offers hundreds of free and premium channels from around the world. We can bring the best programming from Europe and the Middle East into your household and advise on the range of packages available to you.
Our customer service team will be happy to provide you with information regarding channel availability and can help you select the best package for your individual requirements. Call us today and we'll be happy to help.
Our Services:
Non Standard Sky Installations
Satellite Storm Damage
Satellite Repairs
Satellite Realignment
Foreign Language TV
Sky, Sky HD, Sky Plus
Hotbird
Motorised Dish Repairs
LNB Upgrades & Repairs
Freesat Installation
Multi-Room Installations
Extra Satellite Points
We are extremely proud of our relationship with local businesses and firms in the Surrey area. We have a solid background, working with companies of all shapes and sizes and can offer some great corporate options for Sky and satellite services.
Call us on 020 8226 4596 for more details of what we can do to help you.
We Can
Help You

With
Non Standard Sky Installations
Satellite Storm Damage
Satellite Repairs
Satellite Realignment
Foreign Language TV
Sky, Sky HD, Sky Plus
Hotbird
Motorised Dish Repairs
LNB Upgrades & Repairs
Freesat Installation
Multi-Room Installations
Extra Satellite Points